Women's Space Radio Show with host Elaine B. Holtz and guests Avani Borton, Christine Byrne and Connie Madden on Climate Strike for Our Future December 6 and the Sunrise Movement, has been uploaded to the web archive.  The show was recorded, broadcast in the North Bay and streamed worldwide over Radio KBBF 89.1 FM  on Monday 11/25/19 at 11 AM (repeats at 11 PM on KBBF) and repeat broadcast in Petaluma and streamed worldwide over Radio KPCA 103.3 FM on Wednesday 11/27/19 at 11 AM.
Listen to the show at:
—-
Climate Strike for Our Future on December 6
Sunrise Movement's Sonoma County Hub
—-
Featuring Guests
1. Avani Borton,  Member, Sunrise Sonoma County Hub
2. Christine Byrne, Organizer with Sunrise Sonoma County Hub, High School Teacher, and Climate Justice Advocate
3. Connie Madden, Adult Supporter, Sunrise Sonoma County Hub
—-
Announcements (Click for section below)
—-
Our Featured Guests
All 3 of our guests enter into the discussion on Climate Action.
1.  Avani Borton shares her path to becoming active in finding solutions to climate change and joining as a high school student the Sunrise Movement through the Sonoma County Hub. She describes some of the Youth Global Climate Strike activities in which she will participate with other students including a Die-In For Life on campus, a March and Climate Vigil at Old Courthouse Square in Santa Rosa on Friday December  6, 2019.
About our Guest:  Avani Borton is a 16 year old high school student at Sonoma Academy and resident of Sonoma County. She started getting involved with Sunrise through our Sonoma County hub leader Christine Byrne. Sunrise has lead her to channel her passion for the environment through public speaking and social media. She works with Sunrise Sonoma County as the Social Media Coordinator. She is the manager of Sunrisesoco instagram and has done some public speaking and facilitating on behalf of Sunrise.
Guest Link: www.instagram.com/sunrisesoco
Guest Event Link:
https://allevents.in/events/december-6th-climate-strike-for-our-future/200018354326202
—-
2. Christine Byrne shares her path to climate justice and joining the Sunrise Movement to become an Organizer for the Sonoma County Hub of Sunrise. Christine talks about where she finds the courage for her dedication as a high school teacher and activist for Climate Justice.  She explains what is meant by Climate Justice.
About our Guest: Christine Byrne is an organizer with Sunrise Sonoma County and a life-long educator and climate justice advocate. She graduated from UC Berkeley where she studied conservation and resource studies with a focus on environmental education. She has a passion for teaching environmental and outdoor education and has taught at a number of schools including San Mateo Outdoor Education, Oakland Unified School District, and most recently as a high school science teacher at Roseland Collegiate Prep. She is now transitioning to doing Climate Justice Work full time because she knows that we must do everything we can to fight for the people and the planet that we live on.
Guest Link:  www.facebook.com/SunriseSoCo
—-
3. Connie Madden describes her role as Adult Supporter of the Sunrise Movement and encourages people of all ages to heed the call of Sunrise.
About our Guest: Connie Madden has been an activist since age 5 when her Mom had her delivering fliers for Adlai Stevenson. While in college she started a Students for Democratic Society chapter and she helped former Gov, Jerry Brown do a local radio show on radio station KPFA. Along with her partner, Wayne, and others, she started the Sonoma County chapter of Pachamama Alliance. The group has been giving The DRAWDOWN workshops showing solutions to global warming with justice with the goal of presenting the workshop in each city in Sonoma County. With her partner Wayne she lives on Oasis Community Farm just outside Petaluma where they have a great community barn they use for dance, theater, political and music events, and for family and farm to table dinners.

Guest Links:
https://connect.pachamama.org/group/sonoma
https://www.facebook.com/groups/SonomaCountyPachamama/
Reference Link:
Connie Madden was a guest on our show May 6, 2019, discussing the Pachamama Alliance workshop on Drawdown .
—-
Monday, December 2, 2019, Noon – 2:00 PM, Complimentary Cannabis Class, Santa Rosa Central Library, 21 E. St., Santa Rosa, hosted by Sonoma Patient Group as announced on Women's Spaces by Jewel Mathieson. Featured Presenter is Dr. Marilya Hulter, who has advised over 15,000 patients in the last ten years. Open to the public, free.
—-
Friday, December 6, 2019, Climate Strike for Our Future, Noon County-wide Die-Ins for Life at schools, and 5 PM Candlelight March and Vigil at Old Courthouse Square, Santa Rosa, CA
—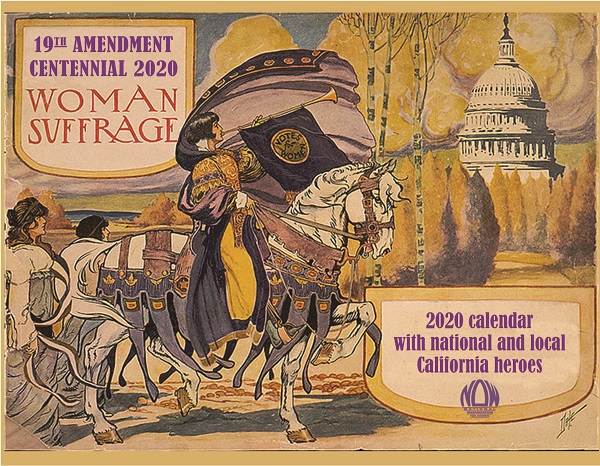 The NOW 2020 Woman Suffrage Centennial Calendar will be available for donation at the Sonoma County Women's Suffrage Centennial Kick-off on December 8.
—-
Sunday, December 8, 2019, 2:00 to 4:00 PM, Sonoma County Women's Suffrage Centennial Kick-off, Saturday Afternoon Club, 430 10th St, Santa Rosa. Seating is limited to 70 people so please RSVP at fb Event Page: https://www.facebook.com/events/395937627766549/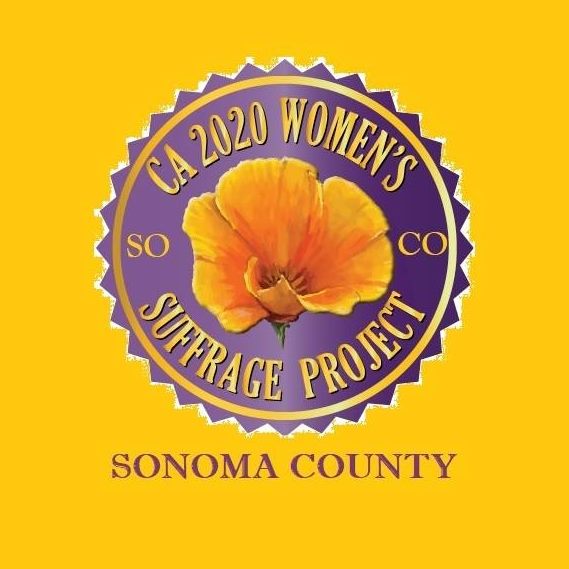 —-
Saturday, January 25, 2020, Building Neighborhood Power, presented by Santa Rosa Together, Santa Rosa Housing for All, The Sonoma Intersections Coaltion and the City of Santa Rosa. Join neighbors as we begin defining the types of services, structures and support we want in our neighborhood. With well-defined neighborhood visions, we can better help policymakers and developers deliver the neighborhoods of our dreams! We will be led by world-renown community builder, Jim Diers, the former Dir. of the Seattle Department of Neighborhoods and Professor at the University of Washington's Asset-Based Community Development Institute. Eventbrite link.
—-
Music Selections:
The Opening and Closing Theme song is with permission of the Composer and Singer Alix Dobkin:
The Woman in Your Life is You by Alix Dobkin from the album Living with Lavender Jane (Women's Wax Works) – www.alixdobkin.com
People Have The Power sung by Patti Smith from the album The Bridge School Collection Volume 2 (2006 The Bridge School)
—-
For music purchasing opportunity:
Link to Spinitron.com Playlist of the Women's Spaces Show