Women's Space Radio Show with host Elaine B. Holtz and guest Janeen Murray on the benefits of GoLocal and the Sonoma County Food System Alliance, has been uploaded to the web archive. The show was recorded, broadcast in the North Bay and streamed worldwide over Radio KBBF 89.1 FM  on Monday 11/11/19 at 11 AM (repeats at 11 PM on KBBF) and repeat broadcast in Petaluma and streamed worldwide over Radio KPCA 103.3 FM on Wednesday 1/13/19 at 11 AM. 
Listen to the show at:
—-
Go Local
Sonoma County Food System Alliance

—-
Featuring Guests
Janeen Murray,  Executive Director, GoLocal; Member, Sonoma County Food System Alliance
—-
Announcements (Click for section below)
—-
Our Featured Guests
1.  Janeen Murray gives us an update on GoLocal and why buying from locally owned companies is beneficial in keeping four times as many dollars circulating in the community as would be if buying from a corporation-owned business, for our health in eating locally grown foods, and for our environment. The association of 400 participating locally owned businesses known as GoLocal publish their services on the website of GoLocal and in its Made Local Magazine.  Janeen also talks about the work of the Sonoma County Food System Alliance promoting local sustainable food production, "in which local growers and processors are economically viable, the physical environment is maintained, and consumers have access to healthy, affordable food."
About our Guest: Janeen Murray started out as a junior high and high school teacher for several years, then for the next decade she managed Operations and Marketing at two local companies. She served 10 years as GO LOCAL's Co-Manager and Board Member, she now serves as Executive Director. She also manages Sustaining Technologies, LLC, and both organizations work together to provide marketing consulting and resources for locally owned businesses, and to remind the public the importance of going local. Janeen also serves as a member of the Sonoma County Food System Alliance and plays accordion in the Hubbub Club street band.
Guest Links:
GoLocal:  https://sonomacounty.golocal.coop/
Made Local Magazine: https://madelocalmagazine.com/
Sonoma County Food System Alliance: https://sonomacofsa.wordpress.com/
—-
Women's Herstory
November 8, 1910 – The state of Washington passes a constitutional amendment to guarantee woman suffrage.
November 11, 1993 – The Vietnam Women's Memorial is dedicated in Washington, D.C. after being conceived by former army combat nurse Diane Carlson Evans and sculpted by Glenna Goodacre to honor the 265,000 women who voluntarily served during the Vietnam era
—-
Wednesday, Nov. 20, 1:00 PM, Sonoma County N.O.W. (National Organization for Women) Monthly Meeting, Round Table Pizza – 1791 Marlow Rd., Santa Rosa. The Mission of NOW is to bring women into full participation in American society. Monthly meeting on feminist issues and goals. For more info visit: http://www.nowsonoma.org or call (707)545-5036
—-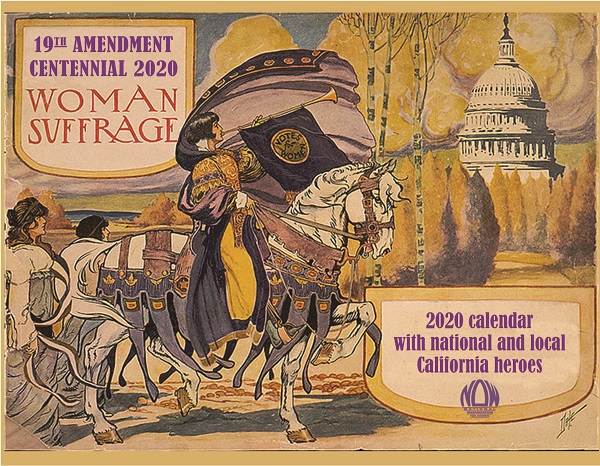 The NOW 2020 Woman Suffrage Centennial Calendar will be available for purchase at the Sonoma County Women's Suffrage Centennial Kick-off on December 8.
Sunday, December 8, 2019, 2:00 to 4:00 PM, Sonoma County Women's Suffrage Centennial Kick-off, Saturday Afternoon Club, 430 10th St, Santa Rosa. Seating is limited to 70 people so please RSVP at fb Event Page: https://www.facebook.com/events/395937627766549/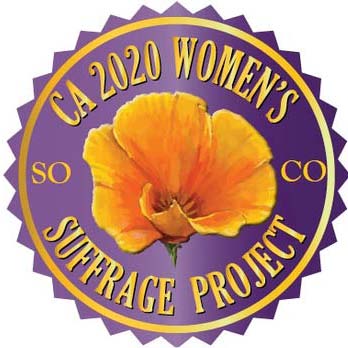 —-
Music Selections:
The Opening and Closing Theme song is with permission of the Composer and Singer Alix Dobkin:
The Woman in Your Life is You by Alix Dobkin from the album Living with Lavender Jane (Women's Wax Works) – www.alixdobkin.com
Buy Local sung byKJ & Friends from the album Farms, Food and Fun (KJ 2007)
—-
For music purchasing opportunity:
Link to Spinitron.com Playlist of the Women's Spaces Show