Women's Space Radio Show with host Elaine B. Holtz and co-producer Ken Norton on Discernment and guest Community Engagement Liaison Misti Wood on the Sonoma County Sheriff Department's Enforcement of Health Officer Directives,, has been uploaded to the web archive.  The show was recorded, broadcast in the North Bay and streamed worldwide over Radio KBBF 89.1 FM  on Monday 3/23/2020 at 11 AM (repeats at 11 PM on KBBF) and repeat broadcast in Petaluma and streamed worldwide over Radio KPCA 103.3 FM on Wednesday 3/25/2020 at 11 AM.
Listen to the show at:
—-
Discernment
Sonoma County Sheriff Department Enforcement of Health Officer Directives
—-
New as of 1/1/2020: Subscribe for Podcasts of the Show
via  this link for iTunes or via this link for Podcasts.com
Featuring Guests
1. Ken Norton, Producer, Scent of Light; Co-producer of Women's Spaces  
2.Misti Wood,  Community Engagement Liaison, Sonoma County Sheriff Office
—-
Our Featured Guests
1. Ken Norton, talks on Discernment. Other than co-producing Women's Spaces and sitting silently beside Elaine at the soundboard during the broadcast, produces the 5-minute episodes on the Scent of Light twice a month as a radio segment and podcast. Today he presents his episode called Discernment, for helping us with our decisions when traditional assumptions have to be let aside like in this time of our community response to slow the pandemic rate of infection so as not to overwhelm the medical system.
 About our Guest:  Ken Norton is co-producer of Women's Spaces and its webmaster and soundman. He has been producing his 5-mnute episodes on the Scent of Light since May 2018, which are broadcast during the Radio Spotlight Magazine the 2nd and 4th Sundays of the Month on Radio KOWS 82.5 FM-LP in Santa Rosa, and available as podcasts.  Ken assisted his mentor Professor Dr. William Hermanns for 19 years, helping him edit and publish his works, and Dr. Hermanns death in 1990 became Trustee of the Wiliam Hermanns Trust. Ken constructed and maintains a website in his honor. Ken has his degrees in Materials Science and Engineering: B.S. San Jose State University and M.S. Stanford University.
Guest Links:
Scent of Light http://kennethenorton.com/SOL.html
                     Discernment episode on the Scent of Light
http://kennethenorton.com/SOL/SOL200322.html
William Hermanns – Life and Works  http://www.williamhermanns.com/
Elaine B. Holtz recited the Ten Words to the Creative Spirit
—-
2.  Misti Wood, Community Engagement Liaison, talks of the precautions the Sonoma County Sheriff Department is taking in responding in a support role to the directives being given by the Interim County Health Officer Dr. Sundari Mase in her Shelter-in-place order to delay the spread of the Coronavirus to not overload the medical system with more cases than beds or other equipment. The Sheriff Department enforces county laws and directives in the unincorporated areas of the county and the police enforce the laws in their respected cities, but Misti assures us of the agencies staying in communication with each other and assisting one another when needed. Misti also stressed that bilingual operators will be available when calling the Sheriff  or the general Help line 2-1-1 for where to seek services in the county.  She reminded us of the county's website socoemergency.org which has much information on the current situation in regard to this pandemic sweeping our county and the globe and behaving as safe as possible.
About our Guest:   Misti Wood was born and raised in Truckee, California. She moved to Sonoma County in 2001 to attend Sonoma State University. She earned a Bachelor of Arts degree in Environmental Studies and Planning with a minor in Spanish. She worked as a land use planner at the City of Cotati and Sonoma County for 13 years before working at the Sheriff's Office. Her professional experience includes land use planning, public policy, and community outreach. She focuses her volunteer efforts at the Food For Thought food bank as a board member and serving clients in English and Spanish.
Guest Links: https://www.sonomasheriff.org/
  Sonoma County Emergency and Preparedness Information  https://socoemergency.org/
2-1-1 Sonoma County, a program of United Way of the Wine Country, is the comprehensive information and referral service for Sonoma County. We connect Sonoma County callers, website-users and texters each year with information about health and human services available to them.
BY TEXT: Text your zip code to 898-211
https://211sonoma.org/
—-
A larger Compilation is at the National Women's History Alliance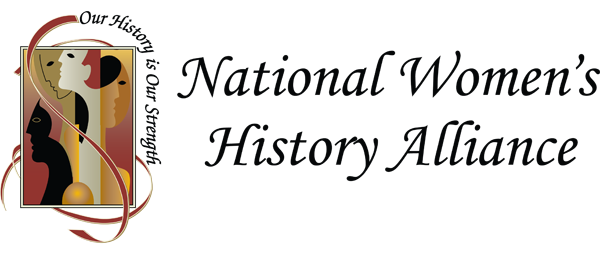 March 21, 1986 – Debi Thomas becomes first African American woman to win the World Figure Skating Championship
March 23, 1917 – Virginia Woolf establishes the Hogarth Press with her husband, Leonard Woolf.
Her Birthdays
March 23, 1884 (1966) – Florence Ellinwood Allen, the first woman to serve on a state supreme court and one of the first two women to serve as a United States federal judge.
March 23, 1897 (1984) – Margaret Farrar, joined the New York World in 1921 with responsibility to get the crossword puzzle mistake-free, also edited Simon & Schuster puzzle books for 60 years, became crossword editor for the New York Times in February 1942.
March 23, 1908 (1997) – Dominique De Menil, collector of modern art, medieval art and tribal artifacts, escaped Paris with her children and settled in Houston around 1942, strong supporter of civil rights, created Carter-Menil Human Rights Foundation with former President Jimmy Carter.
March 23, 1924 (1980) – Bette Nesmith Graham, invented Liquid Paper correction fluid which became an office staple, created two foundations to support women's businesses and art.
March 24, 1826 (1898) – Matilda Joslyn Gage, suffragist, women's rights and Native American rights activist, historian, founding member of the National Woman Suffrage Association.
March 24, 1912 (2012) – Dorothy Height, served over 40 years as President of the National Council of Negro Women
—-
Check links in case of postponements or cancellations due to pandemic precautions.
 CANCELLED  April 19, 2020, 7 to 9 PM, Rachel Carson Returns, starring Lilith Rogers. Presented by Sonoma County NOW and the Arlene Francis Center.
While you are Sheltering -in-Place, check out a website devoted to Rachel Carson: https://rachelcarson.org/
—-
January 25 through September 13, 2020,  From Suffrage to #MeToo at Museum of Sonoma County.  Please note: Fee is required for entry to museum. For more information visit https://museumsc.org/suffrage-metoo/
—-
League of Women Voters of Sonoma County has scheduled candidate debates and ballot measure discussions. See their webpage listing the events at https://www.facebook.com/lwvsonomacounty/
—–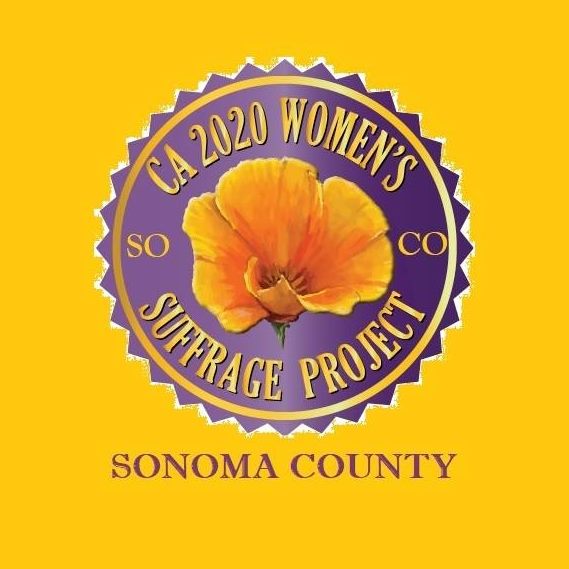 Sonoma County Women's Suffrage Project  https://socowomen2020.org/
with Calendar of related Events at https://socowomen2020.org/calendar
—-
The Opening and Closing Theme song is with permission of the Composer and Singer Alix Dobkin:
The Woman in Your Life is You by Alix Dobkin from the album Living with Lavender Jane (Women's Wax Works) – www.alixdobkin.com
Circle of Life sung by Carmen Cusack, Chorus and David Shannan  from the Album The Best of the West End (2006 JAY Productions Ltd.)
We Are The Women by Betsy Rose from the album Welcome to the Circle (Paper Crane)
We Shall Overcome sung by Mahalia Jackson from the album We Shall Overcome (2006 Charly Records)
—-
For music purchasing opportunity:
Link: Spinitron.com Playlist for Women's Spaces Show