Women's Space Radio Show with host Elaine B. Holtz and guests Leslie Graves on the Women's March in Santa Rosa on Saturday Jan.18th, Melssa Willaby and Maria Dwyer on the Martin Luther King jr Celebration on Sunday Jan. 19th, and Janet Reynolds on the Santa Rosa Democratic Club meeting and Supervisor Candidate debate on Jan.22nd, has been uploaded to the web archive.  The show was recorded, broadcast in the North Bay and streamed worldwide over Radio KBBF 89.1 FM  on Monday 1/13/2020 at 11 AM (repeats at 11 PM on KBBF) and repeat broadcast in Petaluma and streamed worldwide over Radio KPCA 103.3 FM on Wednesday 1/15/20 at 11 AM.
Listen to the show at:
—-
Women's March in Santa Rosa on January 18th
Martin Luther King, jr, Living the Legacy, Celebration on January 19th
Santa Rosa Democratic Club 3rd District Supervisor Candidate Debate
Featuring Guests
1. Leslie Graves,  Coordinator for the Women's March Santa Rosa; and Member, Steering Committee for the Sonoma County 2020 Suffrage Project
2. Melissa Willaby, Martin Luther King, Jr, Celebration Committee
3. Maria Dwyer, Executive Assistant at Community Baptist Church; Martin Luther King, Jr, Celebration Committee; Day On Not Day Off, Community Baptist Church
4. Janet Reynolds, Vice-President of Communications, Santa Rosa Democratic Club
—-
Announcements (Click for section below)
Herstory (Click for section below)
—-
Our Featured Guests
1.  Leslie Graves reports on how the Women's March and Rally is shaping up for this Saturday January 18th in Santa Rosa's Old Courthouse Square, with the featured line up of speakers and the booths to expect.
About our Guest: Leslie Graves is the Coordinator of the Women's March in Santa Rosa and a member of the Sonoma County 2020 Women's Suffrage Project steering committee. This is a year-long project to celebrate the centennial of the 19th amendment and create programs which explore the complex long history and continuing fight for inclusion of all women. They are a chapter of the California 2020 women's suffrage project which was created by the national women history alliance which was founded in Sonoma County, in order to support all 58 County California in creating celebration and educational opportunities for the public to engage in this historic moment.
Guest Links:
Women's March Santa Rosa fb page: https://www.facebook.com/srwomensmarch/
 Guest Referenced Link:  Sonoma County Women's Suffrage Project  https://socowomen2020.org/
—-
2. Melissa Willaby and  3. Maria Dwyer talk of some of the events planned for the celebration of the legacy of Martin Luther King, Jr. on Sunday January 19th. The theme this year is Living the Legacy. This is the 39th annual celebration of this holiday in the Santa Rosa High School Auditorium, featuring the winners of the annual oratory contest among high school students and the display of the children's poster contest entries and winners. Maria shares some of the actities of community service that will happen during the 20th annual Day On Not Day Off activities coordinated by the Community Baptist Church over next weekend, and in the church itself on Monday, January 20th.
About our Guest: Melissa Willaby is retired from teaching at Brook Hill Elementary school in Santa Rosa. Influenced by her own mother's activism and influence she grew up believing in diversity and equality. , She brought her daughter to the Santa Rosa Dr. King Celebrations, beginning 35 years ago, and later joined the Celebration Committee to head the children's Poster Contest.
 About our Guest: Maria Dwyer is the executive assistant to r pastor, rev. dr. h. lee turner at community Baptist Church. Her roles include both administrative and ministry roles at the church. The Biblical Studies Director- working with all ages. As well as being the coordinator for, Feeding the Homeless Picnic in Doyle Park, and Four Seasons of Giving, which- through donations, provides those in need in our community with clothing, household items. She also oversees "A Day on Not A Day Off" MLK birthday celebration and day of service.
Guest Links:  Martin Luther King, jr, Committee of Sonoma County https://www.facebook.com/MLKcommittee/
Community Baptist Church of Santa Rosa https://www.cbcsr.org/
Guest Event:  hhttps://www.facebook.com/events/3029481643857412/
 —–
4. Janet Reynolds first reads us a selection from her husband's play, A Voice of Her Own: Women's Suffrage by Bill Trzeciak in honor of the Centennial. It can be read below.  Janet shares how she became active in the Democratic Party and what attracted her to change from the party of her parents.  She leads in the organizing of the monthly dinner meetings for the Santa Rosa Democratic Club, which is the largest Democratic Club in Sonoma County, and announces the next gathering on Wednesday evening, January 22nd at the Santa Rosa Veteran's Hall, which will feature a debate between the two candidates for the 3rd District County Supervisor office, Shirley Zane running for her 4th term, and former Santa Rosa Mayor Chris Coursey.
About our Guest: Janet Reynolds is VP of Communications for Santa Rosa Democratic Club – the oldest and largest Democratic club in Sonoma County. Janet currently serves as the Volunteer Coordinator for Sonoma County Democratic Party's 2020 Campaign Headquarters. Her club duties include the club's Facebook page, website, monthly dinner announcement and the club's newsletter, The Donkey Tale. . Her main focus as a Democratic Activist has been in voter registration.
Guest Link:  Santa Rosa Democratic Club http://democlub.org
—-
                A Voice of Her Own: Women's Suffrage

                                                                                                                    by Bill Trzeciak

An amendment to the United States Constitution that would allow women to vote in our national elections was first introduced on the floor of the United States Senate in 1878. It read:

"The right of citizens of the United States to vote shall not be denied or abridged by the United States, or by any state, on account of sex."

Those few words were written by suffragists Susan B. Anthony and Elizabeth Cady Stanton.

In 1872, in Rochester, New York, Susan B. Anthony and fourteen other women voted in the Presidential election in violation of the law.

"May it please the Court and Gentlemen of the Jury: On the 5th of November, 1872, there was held in this State a general election. The defendant, Miss Susan B. Anthony voted for a representative in the in the Congress of the United States. At that time, she was a woman …"

And that is what she was guilty of – being a woman.

By 1911 the vote for women was on the California ballot, and on October 10, 1911, California became the sixth state to allow equal suffrage. A Santa Rosa Press Democrat article wrote:
"Sonoma county won by 4 points. Petaluma, Sonoma, Windsor and Healdsburg all voted against allowing women to vote; local support was only enthusiastic in Santa Rosa, where male voters approved by a 14-point margin."

Finally, in 1919, the Nineteenth Amendment was adopted by Congress.

When the measure hit Tennessee in 1920, it was a toss-up whether that state would carry it forward to achieve full ratification.

It seemed clear that the men in the statehouse had enough votes to deny it, but one man had a telegram from his mother, Phoebe Burn. "Dear Son: … Don't forget to be a good boy and put the "rat" in ratification. Your mother."

He listened to his mother and the Nineteenth Amendment was finally enacted, by one fateful vote.
—-
Compilation at the National Women's History Alliance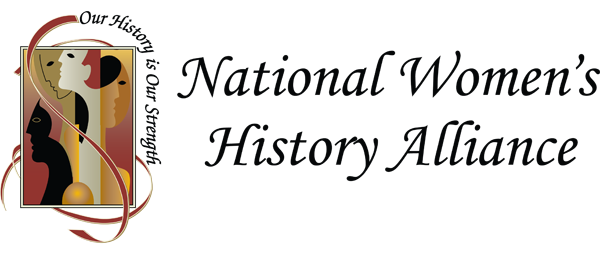 —-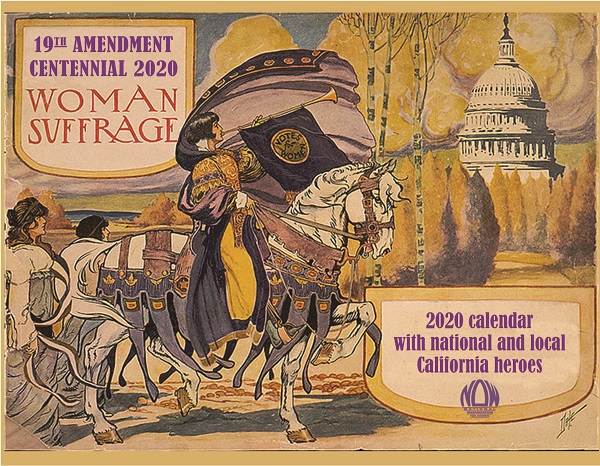 The NOW 2020 Woman Suffrage Centennial Calendar is available. Suggested donation $15. Contact NOW Sonoma at info@NOWSonoma.org
—-
Saturday, January 18, 10:00 AM to 1:30 PM, Women's March Santa Rosa, Old Courthouse Square, one of many around the nation: https://www.facebook.com/events/old-courthouse-sq-santa-rosa-ca-95404-united-states/womens-march-santa-rosa-2020/509576082928288/
Women's March Santa Rosa fb page: https://www.facebook.com/srwomensmarch/
——-
Wednesday, January 22, 2020, Sonoma County 3rd District Supervisor Debate, Santa Rosa Democratic Club Meeting and Dinner, Doors open at 5:45 PM followed by the business meeting and dinner, with the debate beginning at 7:30 PM. The meeting is free but there is a cost for the dinner. RSVP at http://democlub.org/; Submit questions by Wednesday, January 15th for the 3rd District Supervisor candidates Zane and Coursey at http://democlub.org/node/402 .
—-
Friday, January 24, 2020 Opening Reception, From Suffrage to #MeToo at Museum of Sonoma County.  We will gather from 5 – 5:15PM in the 7th Street parking garage, 521 Seventh Street and walk to the Museum together as Modern Suffragists. Wear your suffrage outfits and gear or borrow a suffrage sash from our stash of sashes. Please note: Fee is required for entry to museum. For more information visit https://museumsc.org/events/?eid=6193. Questions about this gathering to attend the reception direct to socowomen2020@gmail.com
—-
Saturday, January 25, 2020, Building Neighborhood Power, presented by Santa Rosa Together, Santa Rosa Housing for All, The Sonoma Intersections Coaltion and the City of Santa Rosa. Join neighbors as we begin defining the types of services, structures and support we want in our neighborhood. With well-defined neighborhood visions, we can better help policymakers and developers deliver the neighborhoods of our dreams! We will be led by world-renown community builder, Jim Diers, the former Dir. of the Seattle Department of Neighborhoods and Professor at the University of Washington's Asset-Based Community Development Institute. Eventbrite link.
—-
League of Women Voters of Sonoma County has scheduled candidate debates and ballot measure discussions. See their webpage listing the events at https://www.facebook.com/lwvsonomacounty/
—-
Sonoma County Women's Suffrage Project  https://socowomen2020.org/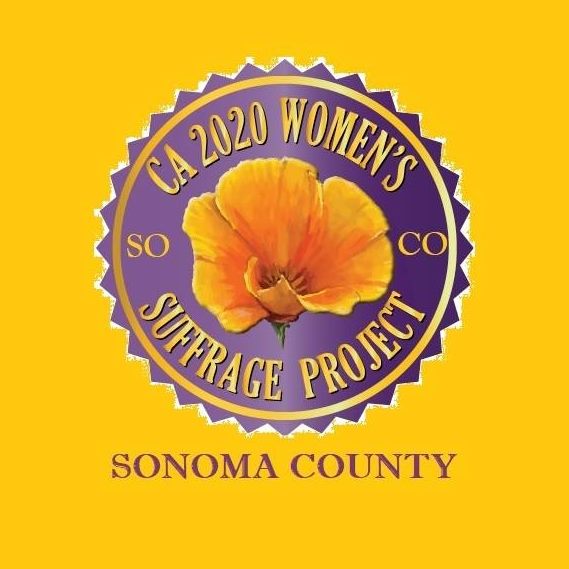 —-
Music Selections:
The Opening and Closing Theme song is with permission of the Composer and Singer Alix Dobkin:
The Woman in Your Life is You by Alix Dobkin from the album Living with Lavender Jane (Women's Wax Works) – www.alixdobkin.com
Come By Here Dr. Martin Luther King sung by Kristin Lems from the album Imagine That – Songs for Creative Teachers(2006 Caroldatter Productions)
Up Where we Belong sung by Buffy Sainte-Marie from the album The Best of Buffy St. Marie (1987 Vanguard Records A Welk Music Group)  
—-
For music purchasing opportunity:
Link:Spinitron.com Playlist for Women's Spaces Show