Women's Space Radio Show with host Elaine B. Holtz and guests Molly Murphy MacGregor on the National Women's History Alliance float in 2020 Rose Parade and Paula Freund on the City of Petaluma Proclamation on the Centennial of Women's Suffrage, has been uploaded to the web archive.  The show was recorded, broadcast in the North Bay and streamed worldwide over Radio KBBF 89.1 FM  on Monday 12/30/19 at 11 AM (repeats at 11 PM on KBBF) and repeat broadcast in Petaluma and streamed worldwide over Radio KPCA 103.3 FM on Wednesday 1/1/20 at 11 AM.
Listen to the show at:
—-
National Women's History Alliance Float in 2020 Rose Parade
City of Petaluma Proclamation on 19th Amendment Centennial
—- 
Featuring Guests
Molly Murphy MacGregor,  Executive Director and Co-Founder, National Women's History Alliance (NWHA), Chair of the NWHA Board of Directors
Paula Freund, Curator, Petaluma Museum
—-
Announcements (Click for section below)
Herstory (Click for section below)
—-
Our Featured Guests
1.  Molly Murphy MacGregor shares her journey from being a high school teacher challenged by a student asking about what the women's movement was about to being at the center of a clearinghouse on women's history through her work as co-founder of the Women's National Women's History  Alliance (NWHA).  Molly just returned from her visit to Pasadena for the 2020 Rose Parade and participation in the float commemorating the Women's Suffrage Centennial of the passage of the 19th Amendment to the US Constitution.  She was able to witness the float passing by with the NWHA logo, as did TV viewers around the world. Molly talks of the thousands of contributors to raise  the funds for the float decorated entirely in flowers, leaves and bark. Molly and Elaine reminisce about being fortunate to be students of the first Women's Study program in the 1970s at Sonoma State University, when the lack of women's history was noted.  Even art history excluded women, which experienced a turning with the first Women's Art Show, and it was produced in Sonoma County by Women's Studies' students.  Molly shares how folks can join in on the year-long celebration of the right to vote for women, which may well be the year final year in meeting the required number of the states that have ratified the Equal Rights Amendment (ERA).
About our Guest: Molly Murphy MacGregor is a former high school social studies teacher who has worked for over 35 years in the field of gender equity and women's history. MacGregor conducts women's history workshops and women's historic sites tours throughout the country. She also works with state and national agencies on strategies and programs to help acknowledge and recognize the historic contributions of women. Her work in the field of multicultural women's history has been widely recognized including awards from the National Education Association, the US Department of Education, and the National Association for Multicultural Education, and the Association for Gender Equity Leadership in Education Leadership.
Guest Link:  https://nationalwomenshistoryalliance.org/
Guest Referenced Links:
  2020 Women's Vote Centennial Initiative
is a collaboration of women-centered institutions, organizations, and scholars from across the US, works to ensure that this anniversary, and the 72-year fight to achieve it, are commemorated and celebrated throughout the United States. www.2020centennial.org
www.facebook.com/2020Centennial
 Vision 2020
is a national coalition of individuals and organizations in all 50 states working together for women's economic, political and social equality in the United States. The Vision 2020 initiative was founded and is administered by Drexel University's Institute for Women's Health and Leadership.                               https://drexel.edu/vision2020/
2020 Rose Parade float commemorating the Women's Suffrage Centennial. Clip of the passage of the float and the Women Suffragist marchers (photo below) from around the nation.
—-
2.   Paula Freund helped write the City of Petaluma Proclamation on the Centennial of the ratification of the 19th Amendment to the US Constitution to be officially announced today by the City Council of Petraluma, January 6, 2020.  The highlights of the proclamation are shared with Women's Spaces and a copy is below. Paula also talks of remarkable women in Petaluma's history that influenced Women's Suffrage in California to be made state law in 1911.
About our Guest: Paula Freund is a retired art historian living in Petaluma, California. She holds a master's degree in art history from Washington University in St. Louis and undergraduate degrees in art history and Spanish from Southern Methodist University. In Texas she worked as a curatorial assistant at the Meadows Museum and the Museum of Fine Arts, Dallas and taught art appreciation and art history in the Junior College system. In 2010 she moved to Petaluma, joined the board of directors of the Petaluma Museum Association and began curating exhibits for the community. Her most recent exhibition, curated in 2018, "The Petaluma Historical Library & Museum, A Story of Civic Progress & Pride," was dedicated to Lucy Kortum. Currently, she is planning, with co-curator Katherine Rinehart, an exhibition dedicated to telling the story of Petaluma's participation in the women's suffrage movement.
Guest Links:  www.petalumamuseum.com
Link of PDF of the Petaluma Proclamation to download
—-
Guest Referenced Link:  Sonoma County Women's Suffrage Project  https://socowomen2020.org/
—-
Compilation from the National Women's History Alliance
History of NWHA.  In 1980, the National Women's History Project (NWHP) was founded in Santa Rosa, California by Molly Murphy MacGregor, Mary Ruthsdotter, Maria Cuevas, Paula Hammett and Bette Morgan to broadcast women's historical achievements.
The NWHP started by leading a coalition that successfully lobbied Congress to designate March as National Women's History Month, now celebrated across the land.
Today, the NWHP, now the newly renamed National Women's History Alliance (NWHA),  is known nationally as the only clearinghouse providing information and training in multicultural women's history for educators, community organizations, and parents-for anyone wanting to expand their understanding of women contributions to U. S. history.
—
January 5, 1925 – Nellie Tayloe Ross is inaugurated as the first woman Governor in U.S. history (Governor of Wyoming)
January 12, 1932 – Hattie Wyatt Caraway (D-Arkansas) is the first woman elected to the U.S. Senate, becomes the first woman to chair a Senate Committee and the first to serve as the Senate's presiding officer.
January 3, 1949 – Margaret Chase Smith (R-Maine) starts her tenure in the Senate, where she stays in office until 1973, became the first woman to serve in both the House and Senate as she previously served in the House (1940-49).
January 7, 1955 – Marian Anderson is the first African American woman to sing at the Metropolitan Opera.
January 8, 1977 – Anna Pauline "Pauli" Murray is the first African American woman ordained to the Episcopal priesthood, by Bishop William F. Creighton at Washington National Cathedral in Washington D.C.
—-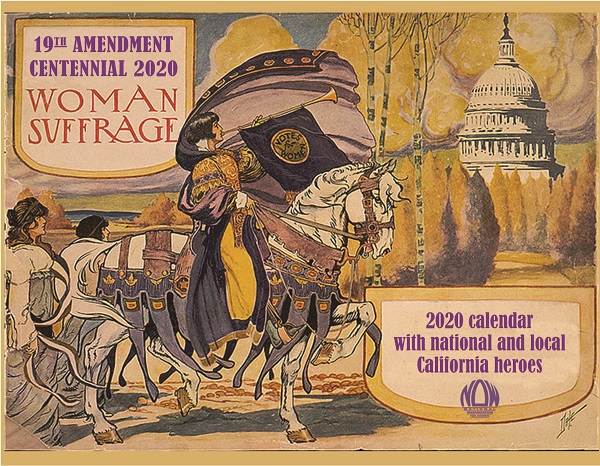 The NOW 2020 Woman Suffrage Centennial Calendar is available. Suggested donation $15. Contact NOW Sonoma at info@NOWSonoma.org
—-
Saturday, January 18, 10:00 AM to 1:30 PM, Women's March Santa Rosa, Old Courthouse Square, one of many around the nation: https://www.facebook.com/events/old-courthouse-sq-santa-rosa-ca-95404-united-states/womens-march-santa-rosa-2020/509576082928288/
Women's March Santa Rosa fb page: https://www.facebook.com/srwomensmarch/
—-
Saturday, January 25, 2020, Building Neighborhood Power, presented by Santa Rosa Together, Santa Rosa Housing for All, The Sonoma Intersections Coaltion and the City of Santa Rosa. Join neighbors as we begin defining the types of services, structures and support we want in our neighborhood. With well-defined neighborhood visions, we can better help policymakers and developers deliver the neighborhoods of our dreams! We will be led by world-renown community builder, Jim Diers, the former Dir. of the Seattle Department of Neighborhoods and Professor at the University of Washington's Asset-Based Community Development Institute. Eventbrite link.
—-
Sonoma County Women's Suffrage Project  https://socowomen2020.org/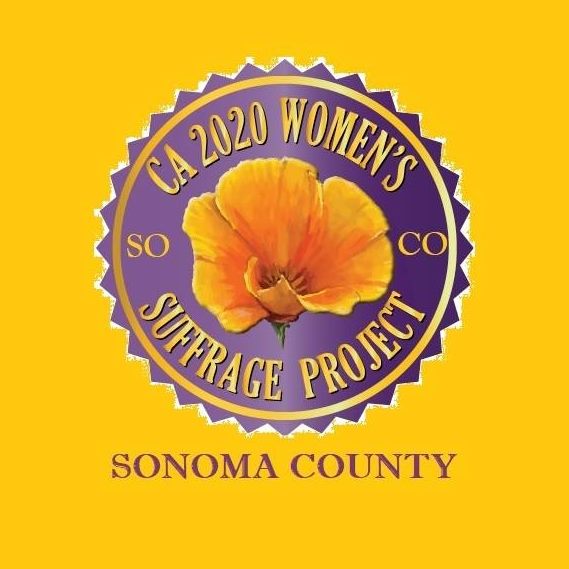 —-
Music Selections:
The Opening and Closing Theme song is with permission of the Composer and Singer Alix Dobkin:
The Woman in Your Life is You by Alix Dobkin from the album Living with Lavender Jane (Women's Wax Works) – www.alixdobkin.com
Please Peace sung by Linda Ferro from the single Please Peace  (2009 Linda Ferro) – In November 2009 Linda Ferro composed this song for the Women's Spaces TV presentation of I Am Woman, I Am All Women
No More War sung by Becky Hobbs from the Album Songs From the Road of Life (2004 Beckaroo Records)
—-
For music purchasing opportunity:
Link:Spinitron.com Playlist for Women's Spaces Show